| | |
| --- | --- |
| European Council Logo | Source: European Council |
LIST OF THE THIRD COUNTRIES
Responsible Author: Jedi Foster P/O Rahma Sophia Rachdi | Parsi, Washington DC, 10/23/2020, 16:59 Time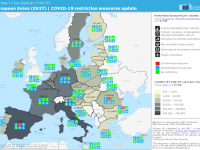 USPA NEWS -
Following a review under the recommendation on the gradual lifting of the temporary restrictions on non-essential travel into the EU, the Council updated the list of countries for which travel restrictions should be lifted. As stipulated in the Council recommendation, this list will continue to be reviewed regularly and, as the case may be, updated.
Based on the criteria and conditions set out in the recommendation, as from 8 August member states should gradually lift the travel restrictions at the external borders for residents of the following third countries:
• Australia
• Canada
• Georgia
• Japan
• New Zealand
• Rwanda
• South Korea
• Thailand
• Tunisia
• Uruguay
• China, subject to confirmation of reciprocity
Residents of Andorra, Monaco, San Marino and the Vatican should be considered as EU residents for the purpose of this recommendation.
AREA TEST IN AERODOROME OF POINTOISE
Responsible Author: Jedi Foster P/O Rahma Sophia Rachdi | Paris, Washington DC, 10/14/2020, 01:48 Time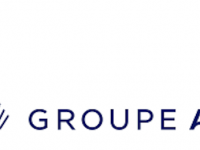 USPA NEWS -
In the context of the environmental transition of air transport and the sector's economic recovery, the Île-de-France region, Groupe ADP and the RATP group share the ambition of developing an urban air mobility sector, around the vertical take-off vehicle. Also, the partners wanted to meet all the conditions to make possible the emergence of this new mode of transport complementary to the existing modes, whether they are people or goods. A full-scale test area at the Pontoise - Cormeilles-en-Vexin aerodrome Faced with the challenges posed by this new form of mobility in terms of use, acceptability, regulations, technologies and industrialization, the method chosen is a test area at the aerodrome of Pontoise - Cormeilles-en-Vexin , thus benefiting from a real and secure aeronautical environment, in a peri-urban configuration, 35 km north of Paris. In the first half of 2021, the necessary arrangements will be made, on the airside, then on the side of the boarding spaces inside the buildings (adaptations of parking areas, reception of electric charging systems, marking on the ground). Thus, from June 2021, with the support of the European Aviation Safety Agency (EASA), and Eurocontrol
| | |
| --- | --- |
| | Daren Frankish |
| | RAHMA-SOPHIA RACHDI |
| | Ruby BIRD |
| | Yasmina BEDDOU |
| | Aurangzeb Akbar |